As the saying goes, a picture's worth a thousand words ...
SUPERSTORE Gear up for Finals with the Tigerland Superstore and show your support this September
That being the case, we here at richmondfc.com.au have decided to delve into our photographic archives to provide you with some pictorial nostalgic nuggets throughout 2019.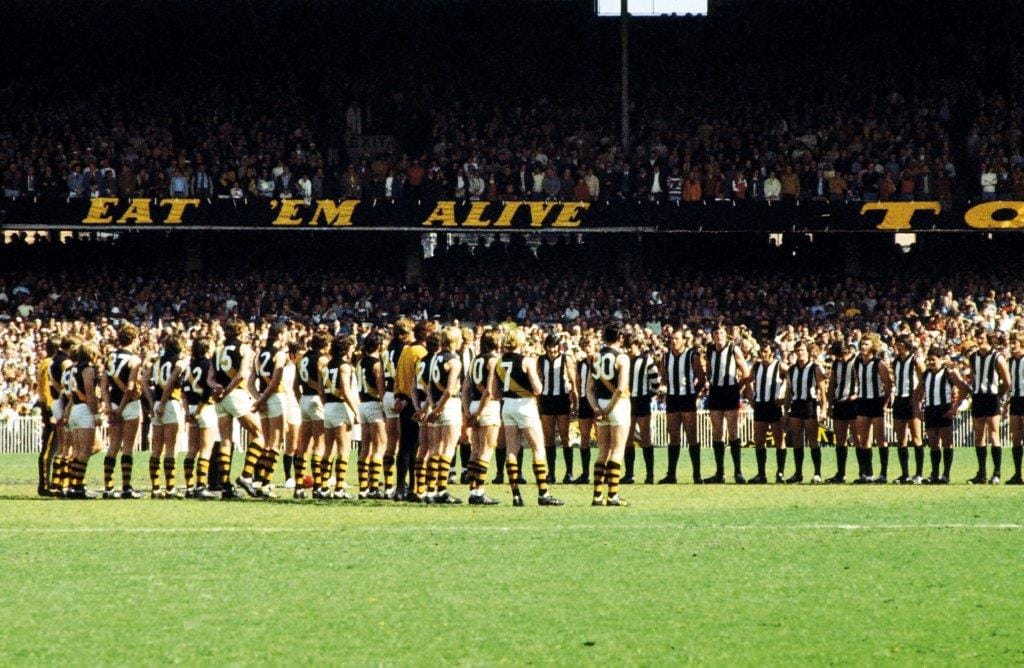 Richmond and Collingwood players line up for the national anthem before the start of the 1973 preliminary final at the MCG. The Tigers produced one of the greatest comebacks in their history that day, coming from six goals down at half-time (and just over seven behind late in the second quarter) to win a classic contest by seven points. Injured champion centre half-forward and captain Royce Hart came off the bench after the main break to provide the spark for Richmond's rousing victory, with big Tiger forward Neil Balme booting five goals in a top display.