Richmond co-vice captain, Alex Rance has re-committed to the Club for a further two years.
The premiership defender and reigning All-Australian captain is contracted for season 2019, with the extension tying him to the Club until 2021.
Rance, 28, has emerged as one of the competition's best defenders, and is ranked AFL no.1 for intercepts, no.2 for intercept marks and no.5 for spoils.
Are you a committed Tiger yet like Rancey? Join now as a 2018 Richmond member as we aim for 100K
He has a string of accolades to his name, as a 2017 premiership player, four-time All-Australian, 2015 Jack Dyer Medallist, and has been in the Club's leadership group for three years.
Rance said he was excited to continue his future at Tigerland, and build on the special bond with his teammates.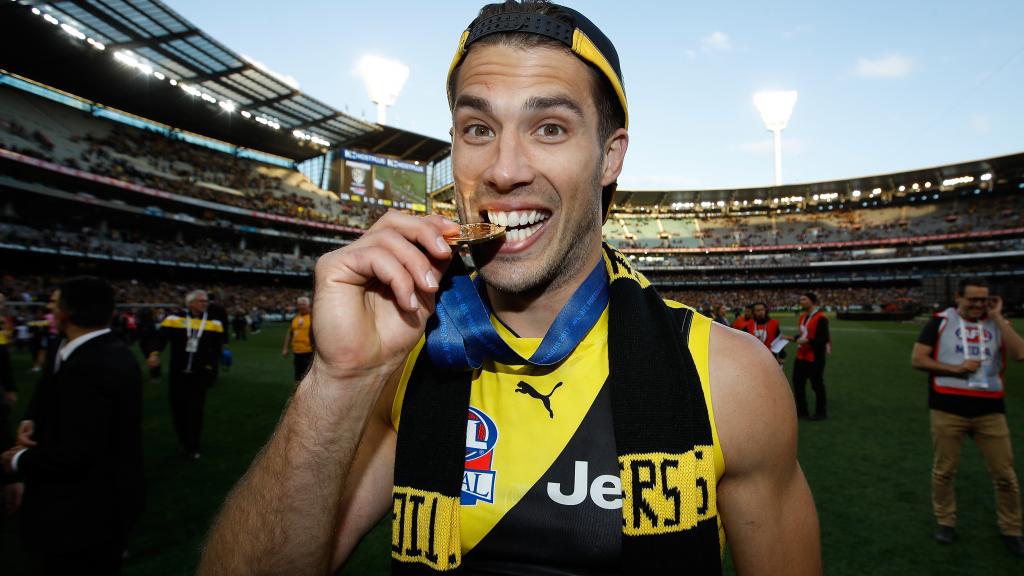 "It's amazing, you talk very much about the connection that we have, and the fun that we have at this football club, and never have I spent a time in my life where I've enjoyed work so much," he said.
"We enjoy each other's company on and off the field, and to be able to go out and play in front of so many people is a pretty amazing privilege for us to have."
Richmond General Manager – Football, Neil Balme said he was delighted for both Rance and the Club that the defender has re-committed.
"Alex is first and foremost a wonderful person and leader at our football club, and an incredibly talented and competitive player too," Balme said.
"We're so pleased to have a person of his character at Richmond, who cares so much for his teammates, and is great support for Trent, along with Jack in leading our playing group."
Rance has played 190 games for the Club since he was drafted by Richmond from Western Australia in the 2007 National Draft with selection 18 overall.