Richmond's senior players and draftees hit the track on Saturday morning for their pre-season three-kilometre time trial at Princes Park.
The senior Tigers impressed, showcasing their base fitness as they all achieved their return targets.
Richmond's Physical Performance Manager Peter Burge applauded their performances.
"That's what we expect, that's how our players train, so it's a good start," he said.
"Everyone across the board achieved what they had to first day back, so we're all really pleased."
MEMBERSHIP Join as a 2019 Richmond member today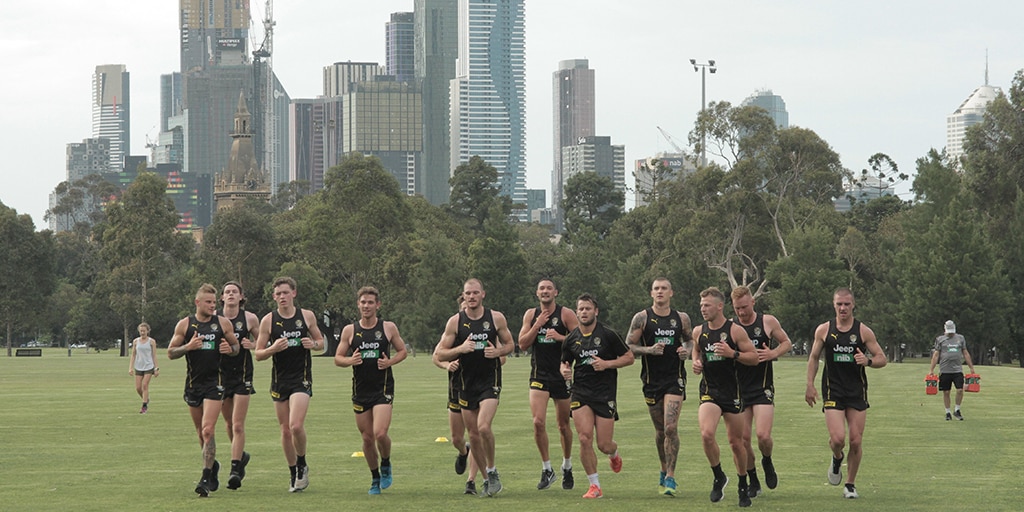 Burge praised the efforts of Kane Lambert, who has proven himself over the years as a consistently high performer in the time trial.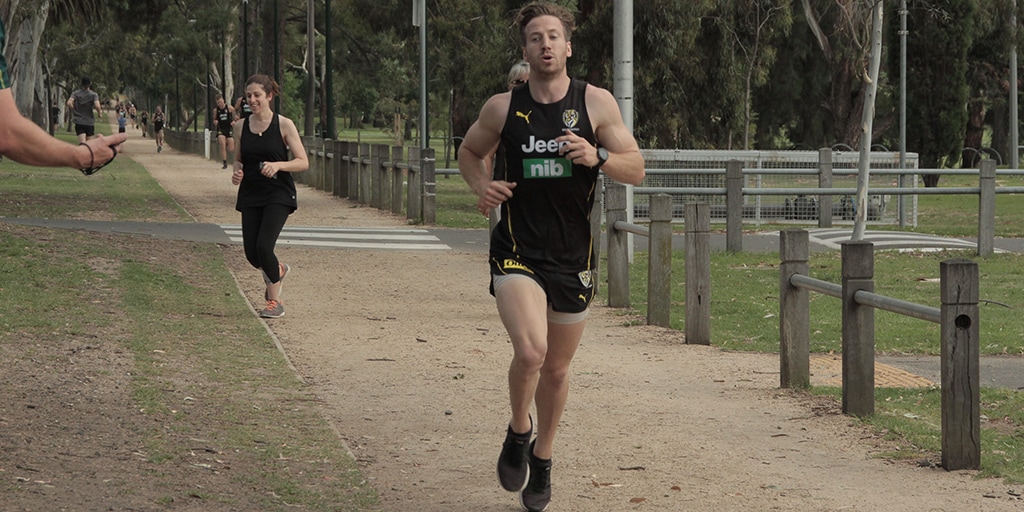 Richmond's draftees were eager to prove themselves, in particular Jake Aarts, who produced an excellent first-up result.
"I was really pleased with the first years. It was their first crack at it and a couple of the boys ran really fast times," Burge said.
"They attacked it and gave it their maximal effort, and that's what we asked for today, a maximal effort run from the boys."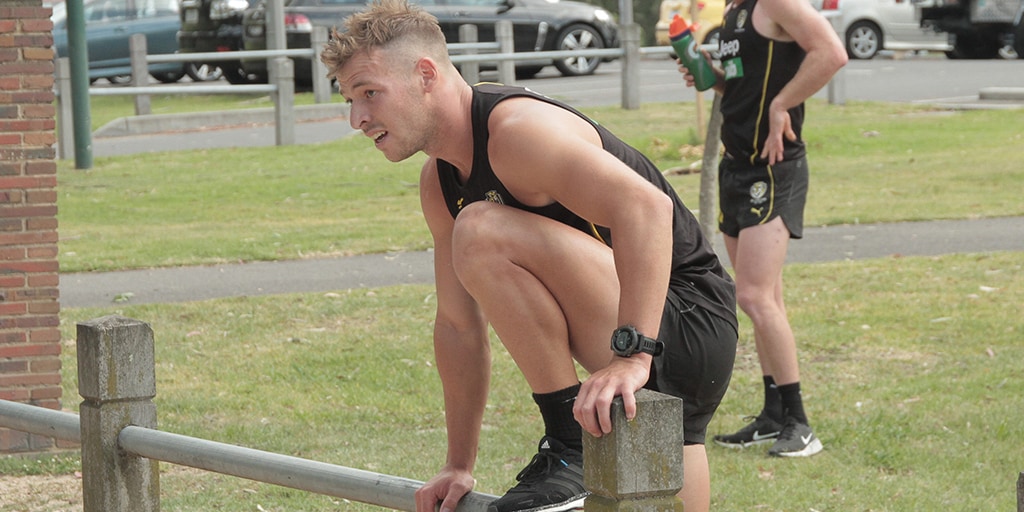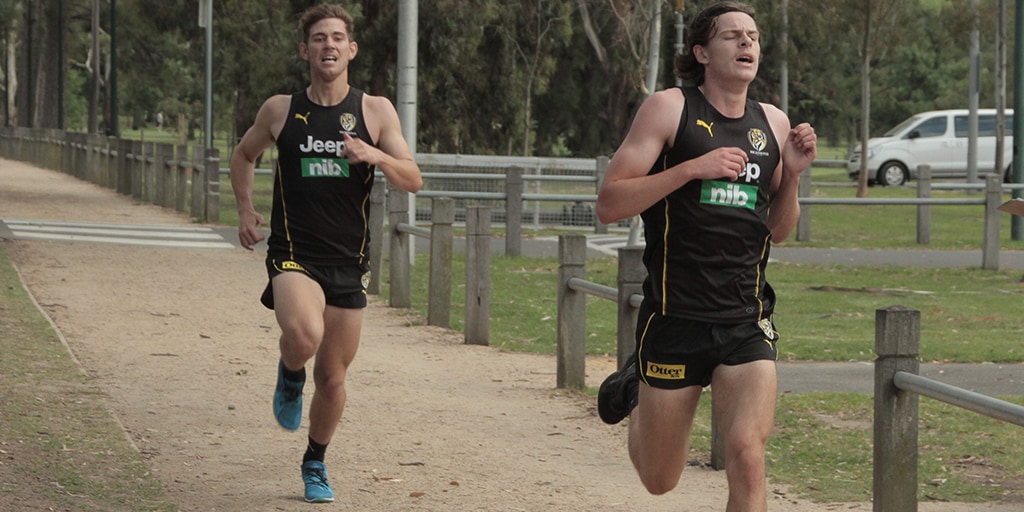 SUPERSTORE Grab a Tigers stocking filler for Christmas
Burge stressed the importance of using the current pre-Christmas training period to test each player's aerobic ability and build their fitness foundations ahead of the upcoming break.
"We do these sorts of things first up to see how they've gone with their off-season program, so this gives us an indication of where they're starting, and then we can plan their training from here going forward over the Christmas break and into the new year," he said.
"We want a strong aerobic capacity so they can do more high-intensity efforts in a game of football.
"This gives them the base to do those high intensity efforts and recover faster."