Richmond would likely play some AFL home-and-away games at its iconic Punt Road Oval headquarters if a proposed 40,000-seat stadium is built at the venue.
The Tigers' CEO Brendon Gale today outlined the reasons why the Club has put the Punt Road playing plans back on the agenda, after shelving the initial idea three years ago.
And, a return to home matches at the famous ground, which were last played there in 1964, is a prominent part of Richmond's planning.
"We wouldn't expect to play all games here. Clearly, our home ground's the MCG, just over the road, and our average crowd last year was just under 50,000. So, I'd anticipate we'd play a lot of games at the MCG," he said.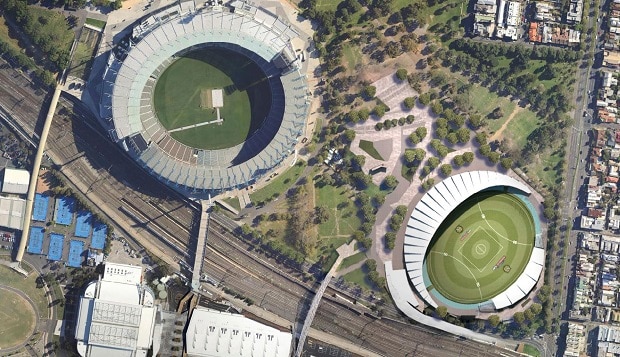 "But there are some games where we draw less, so it'd be feasible.
"There's a handful of clubs in Melbourne, and the expansion teams, that have lower-drawing games.
"A lower-capacity, low-cost stadium would make those sorts of fixtures much more viable . . .
"It (discussions about Punt Road Oval becoming a third AFL stadium in Melbourne) began in 2013, when there were concerns about the stadium deals that some clubs had that weren't very productive.
"So, it was a means of trying to provide a low-capacity, low-cost stadium, to provide better returns for clubs.
"It was on that basis the AFL came to us.
"Punt Road was an attractive venue, so we were prepared to have a good, long, hard look at it.
"There was, however, no compelling reason for us to explore it because there was only an 18,000 capacity, which meant we wouldn't play there at all.
"But (three years on) we're still talking about the structural issues of stadium deals and how some clubs are hamstrung . . .
"In the context of discussion and debate around third venues, if the capacity was increased, we'd want it to be put back on the agenda and considered . . .
"I think a 100,000 stadium, a 55 (thousand) and 40 (thousand), gives the AFL the ability to be very flexible in their fixturing.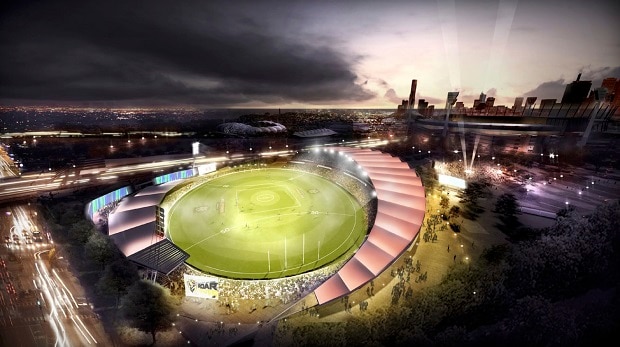 "It's our home. We've never left here, we've been here since 1885 as a football club. It's been Richmond paddock since the 1860s. So it's a very iconic part of our club.
"But this is actually more than Richmond. It's about a solution for some clubs who've got very, very poor stadium deals that impact their bottom line . . .
"I welcome the discussion and the thinking, and I certainly subscribe to the view we have a responsibility to provide our members and fans with the best possible cutting-edge experience."
Gale stressed, however, that it was nothing more than an idea at this stage, and a long way from coming to fruition.
"It's an idea, which we thought would be worthwhile re-presenting to consider in light of the current discussion around stadiums," he said.
"There are some really strong features about this particular idea, another one being the proximity of the Richmond station, which is one of the busiest stations in the city outside Flinders Street and Spencer Street (Southern Cross) . . .
"We have an existing venue, so we're building on an existing venue . . . and it's a lower-capacity, lower-cost venue."