Richmond's continued partnership with Midsumma Festival was on show last Sunday in this year's edition of the Midsumma Carnival.
Held at Alexandra Gardens, the Midsumma Carnival marked the opening day of the month-long, LGBTQI arts and culture festival that is Midsumma.
Hosting over 100,000 visitors, Midsumma Carnival, was a day of colour and performance.
MEMBERSHIP Join as a 2019 Richmond member today
Richmond, the only AFL club to partner with an LGBTQI organisation such as Midsumma to date, hosted a large marquee in the Festival's sports precinct.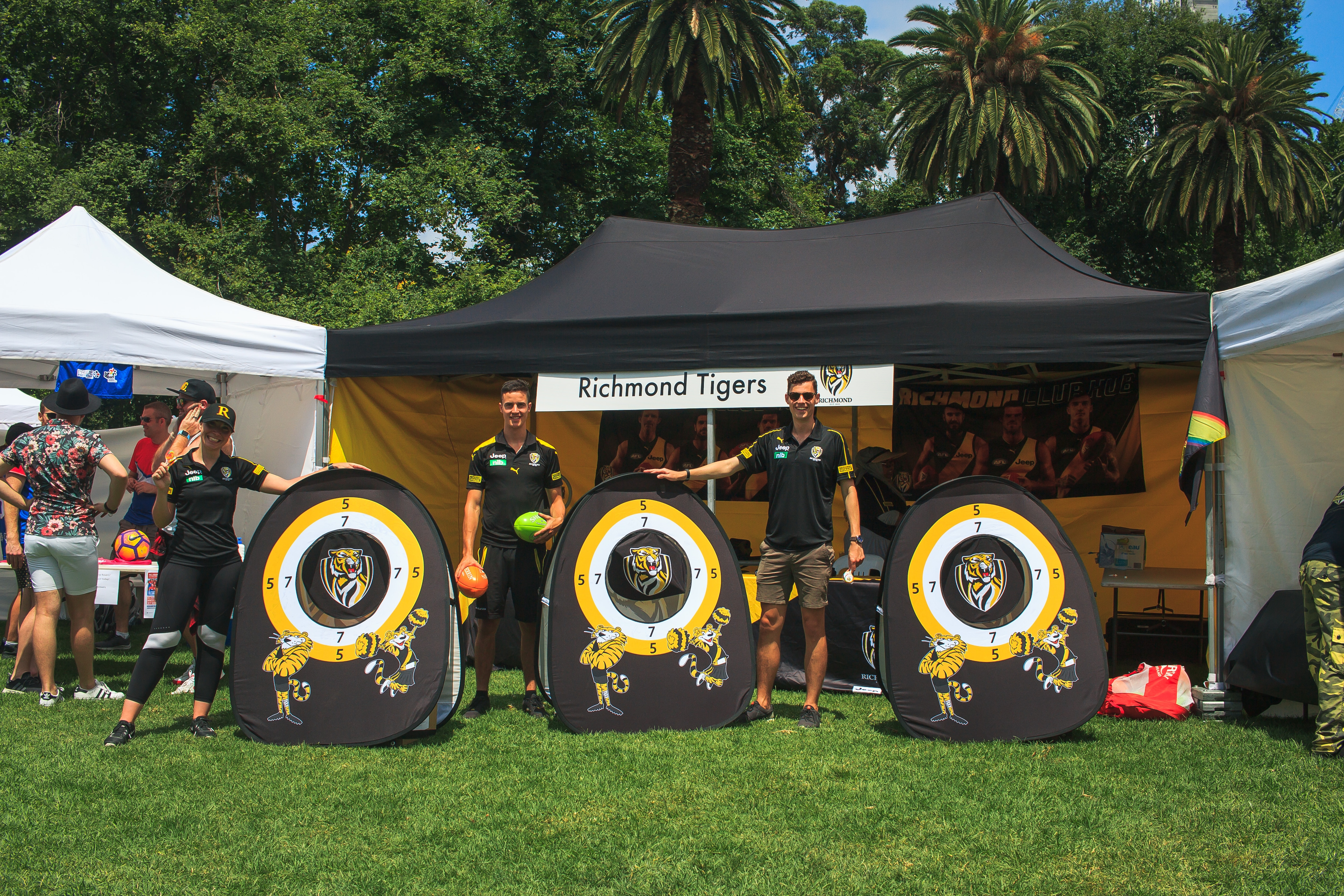 Complete with inflatables, a handball challenge, a signed jumper competition and a colouring corner for the kids, the marquee attracted masses of visitors who were thrilled to again see the Club's presence at Midsumma.
VFLW Tigers Natarsha Bamblett and Alana Woodward also made an appearance, participating in a Q&A session on the Sports Stage as well as posing for photos and teaching attendees some basic footy skills.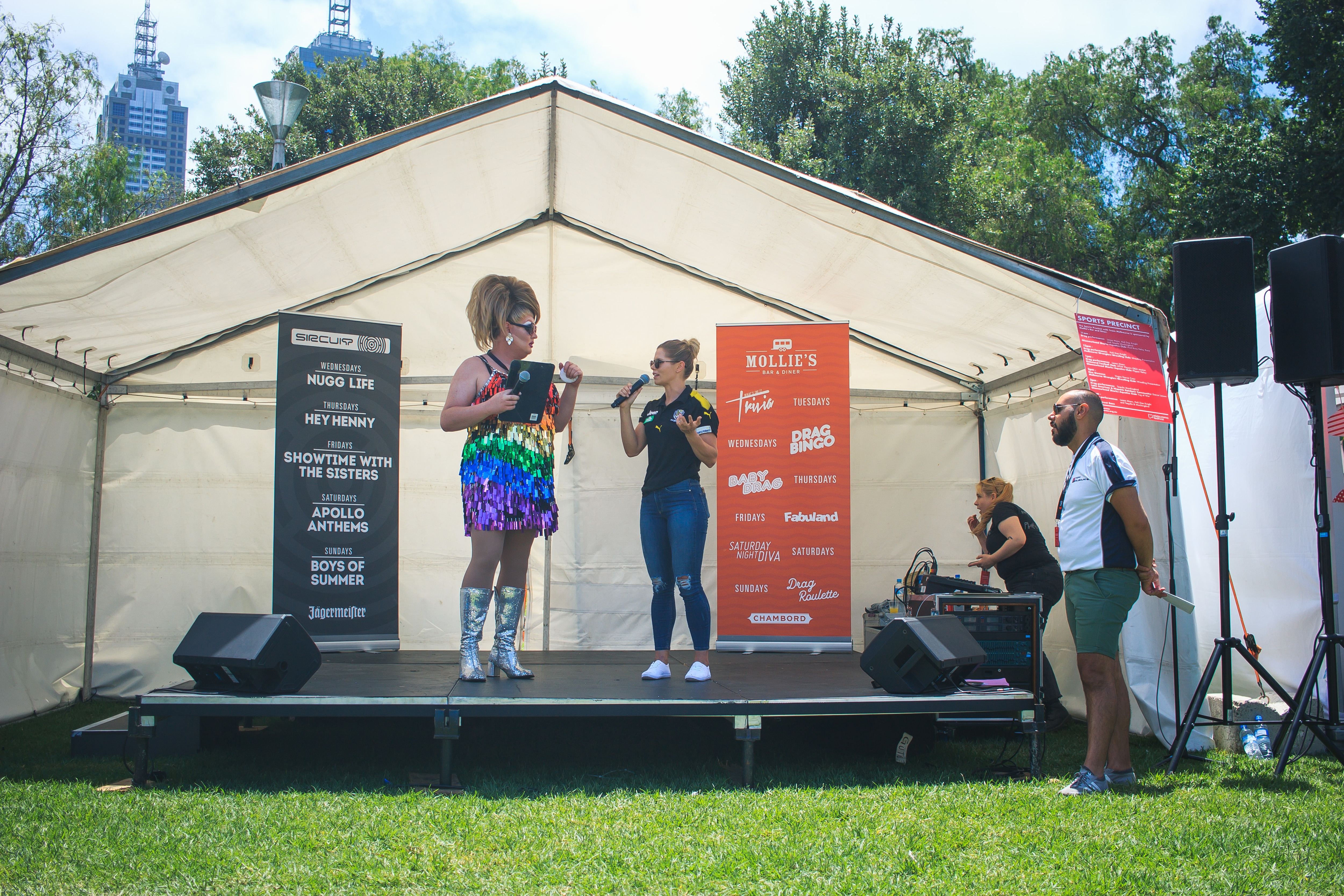 Woodward said Richmond's presence at the festival denoted the club's commitment to diversity and inclusion.
"The Club has such a strong culture of acceptance, inclusiveness and connectedness internally, and it's fantastic to see it getting onboard events like this to promote it in the wider community too," she said.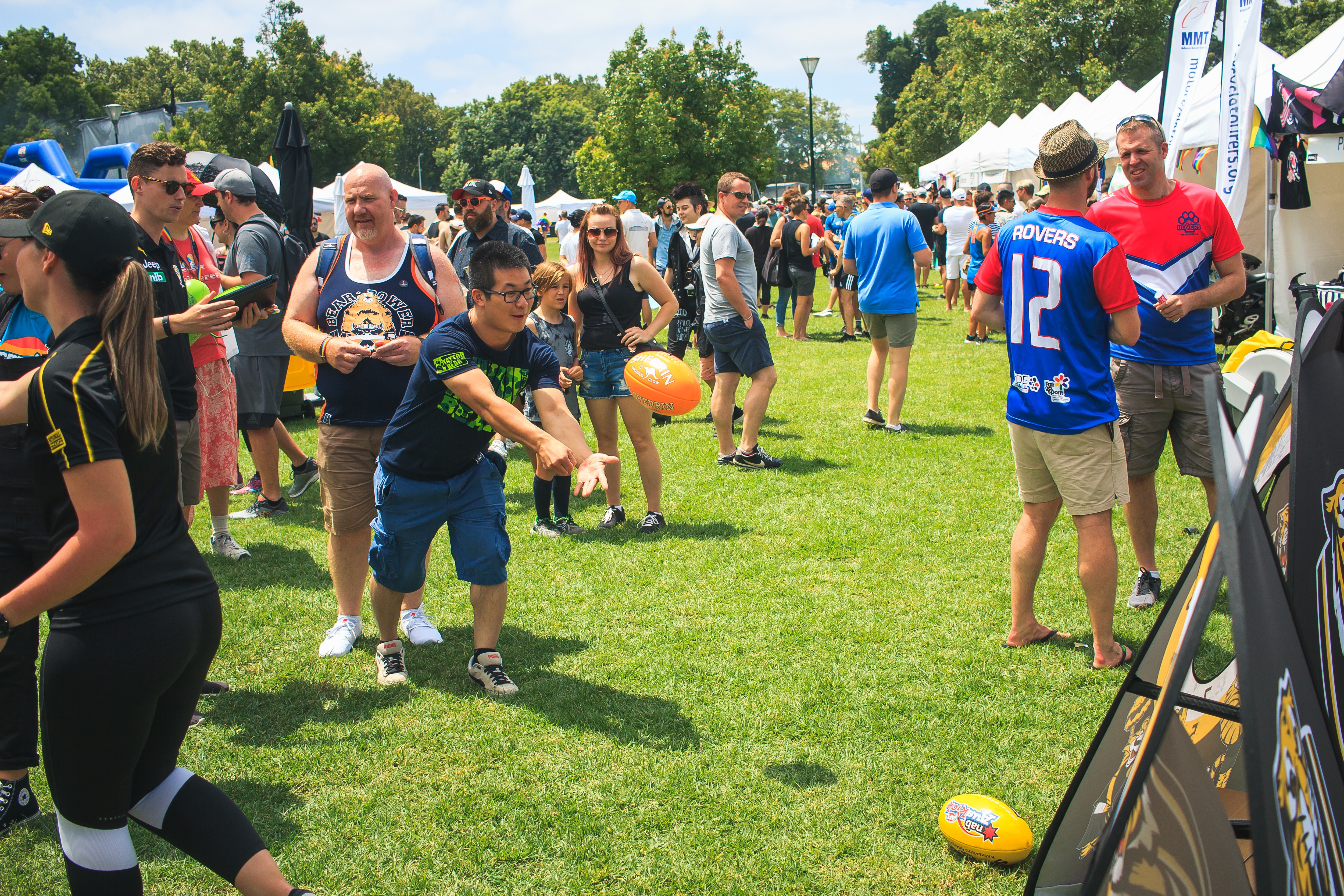 Richmond's Diversity and Inclusion Coordinator Rana Hussain said Richmond's involvement at Midsumma Carnival was a really important part of Richmond's partnership with the festival.
"It's a great way for us to get out into the community and show our commitment to being an inclusive club," she said.