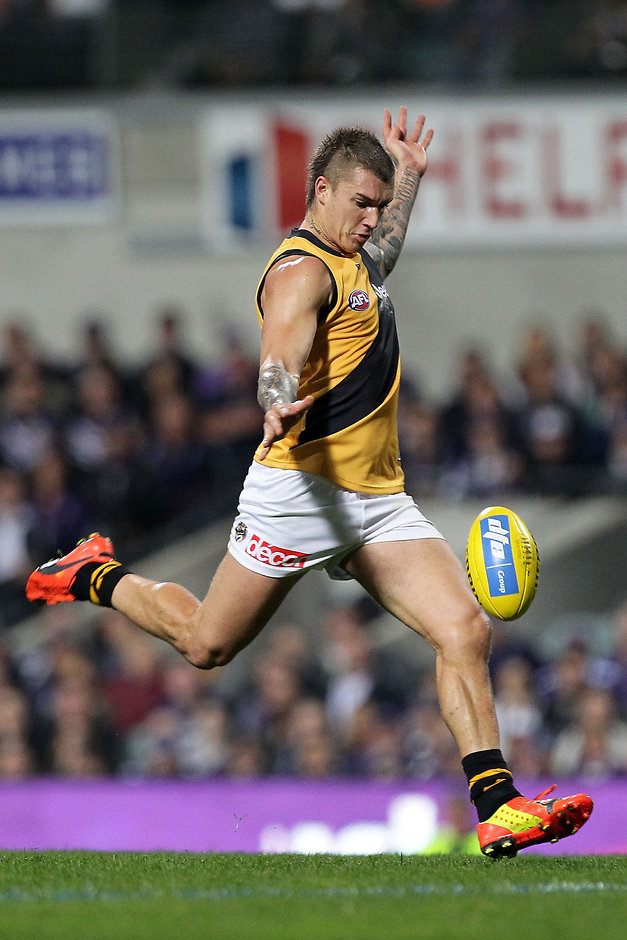 Dustin Martin's performance in finishing seventh in the 2015 Brownlow Medal count held last night, with a career-high 21 votes, was all the more meritorious when you consider the fact he didn't poll a vote until a third of the way through the season.
The Richmond star picked up his first votes with best-on-ground honors in the Round 8 win against Port Adelaide at the Adelaide Oval.
He proceeded to pile up the votes after that, with two more threes (v Fremantle, Round 10 and v Gold Coast, Round 20), five twos (v West Coast, Round 12, v St Kilda, Round 16, v Hawthorn, Round 18, v Adelaide, Round 19, and v North Melbourne, Round 23) and two ones (v Essendon, Round 9 and v Collingwood, Round 21), for his final total of 21.
Martin's previous best Brownlow votes' tally in a season was 16 in 2013.
He now has 73 Brownlow votes in his six-year AFL career, with 50 of those coming over the past three seasons.