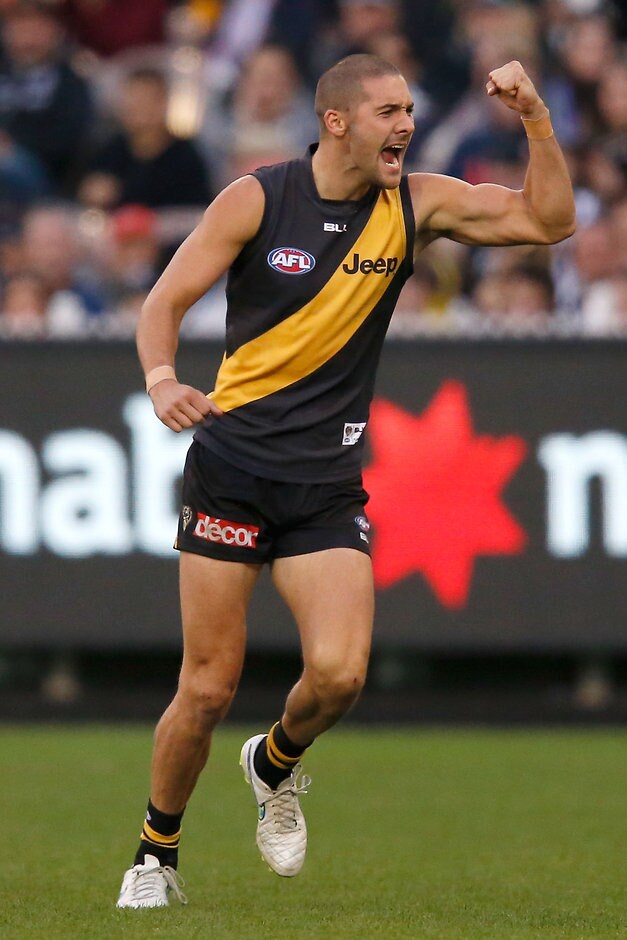 The durability that's been the hallmark of hard-working midfielder Shaun Grigg's time at Tigerland returned in 2015.
In his first three seasons with Richmond (2011-13) after being traded from Carlton, Grigg missed only one game, but last year hamstring trouble restricted him to just 15 senior appearances.
This season Grigg played all 23 games for the Tigers, and he again was a valuable contributor in the midfield, returning to more of an inside, contested-ball role.
"It was good to not have any little hiccups injury-wise and just to stay relatively fresh and healthy, which is half the battle," Grigg told 'Roar Vision'.
"I suppose it is just one less thing that plays on your mind.
"I'm pretty confident in my body and it's been able to hold up over my career.
"I just keep working pretty hard in the 'rehab' and I keep myself fresh, but I've been pretty lucky."
Grigg averaged 21.2 disposals per game in the 2015 season and managed to hit the scoreboard, too, kicking 16 goals.
Along the way, he also qualified for having his name placed on the No. 6 locker at Richmond by virtue of reaching the 100-game milestone with the Club (v Gold Coast, Round 20, MCG).
"I'm extremely proud to have my name on the locker forever, but it's one of those things you look back on when you're finished up," he said.
"We've still got business to do here, but I'm certainly loving my time at Richmond . . . I love the Club."
The 27-year-old veteran of 147 league games all-up has a straightforward aim for 2016, in keeping with his no-fuss attitude.
"Just to be more consistent and improve another level," he said.
"I'm always striving to improve on the track and have done a lot of work this year with (assistant coach) Brendon Lade again, and (development coach) 'Choco' Williams has been fantastic as well."