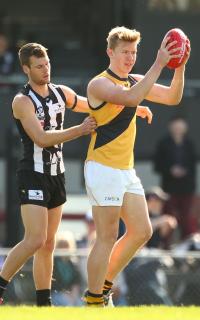 Richmond player Reece McKenzie has decided to retire from AFL football after 18 months on the Club's list.

The 20-year-old was placed onto the Club's long-term injury list in May, but has since decided to retire from AFL and has applied for registration with Marcellin Old Collegians in the VAFA.

The Club understands Reece's decision and wishes both him and his family all the best in his football career and future endeavours.

McKenzie, a talented key forward, played TAC Cup for the Northern Knights and was recruited to Richmond in the 2014 National Draft with the Club's fifth round selection (77 overall).