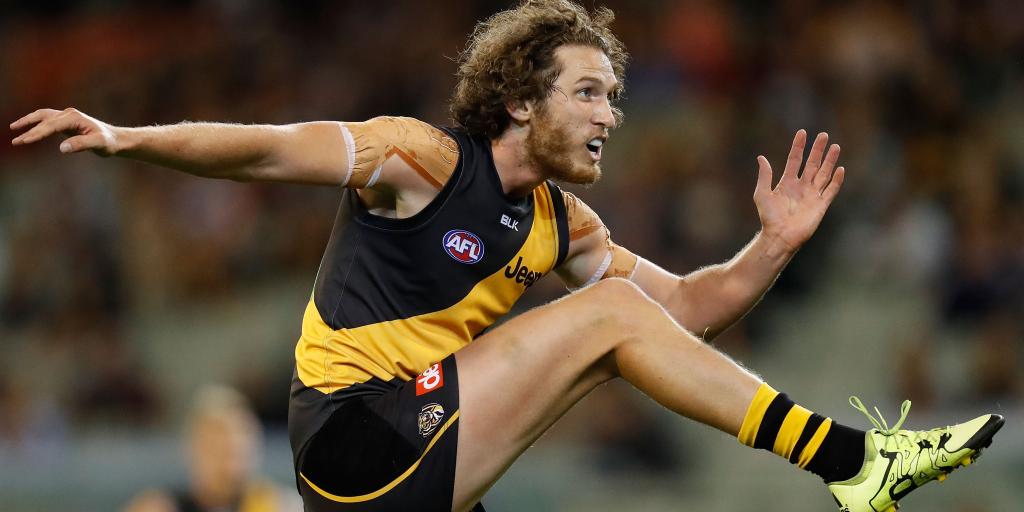 Richmond has informed the AFL it will not match Hawthorn's offer to restricted free agent, Ty Vickery.

Hawthorn made an offer to the 26-year-old key forward last Friday, with Richmond given three days to either match, or accept the offer.

Drafted in the 2008 National AFL Draft with the Club's first round selection, (no. 8 overall), Vickery has played 119 games for Richmond, and kicked 158 goals.

"Ty's a terrific person, and has given our Club great service in his eight seasons at Richmond," Richmond's General Manager – Football Talent, Dan Richardson said.

"We accept the free agency system has provided Ty with this opportunity, and we understand his desire to seek a fresh start at a new Club to continue his football career.

"The Club wishes both Ty, and his wife, Arina all the best for the future, and they're always welcome at Richmond."

Richmond will receive a second round selection in the 2016 National AFL Draft, currently pick 26, as compensation for the free agency move.