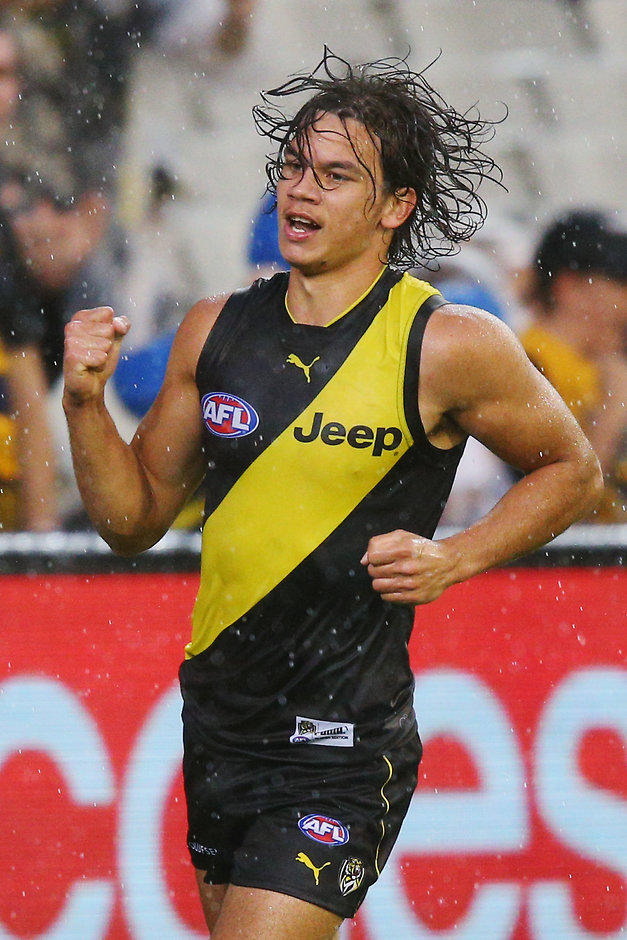 Rising Richmond star Daniel Rioli's eye-catching exploits early in season 2017 have led to comparisons with his highly-talented, highly-successful cousin, Cyril Rioli.
The Tigers' coach Damien Hardwick was an assistant at Hawthorn when Cyril Rioli started his AFL career, so he's well placed to assess the similarities between the two speedy, silky-skilled, small forwards.
Be part of our special Anzac Eve blockbuster and secure a Level 1 or Level 2a Reserved Seat, plus access to three other games
"Cyril's a four-time premiership player . . . a wonderful player. I was privileged to work with him in his early days there. But Daniel's a different type of player, with his aerobic capacity . . .," Hardwick said.
"I think he's probably only scratching the surface of where he's at as a half-forward.
"I've got no doubt he'll push in the midfield at some stage when he gets a little bit bigger. I'd like to say (when he) improves his endurance, but he's very good in that area.
"Over a period of time, he'll push further up the field.
"So, he'll make his own name, I've got no doubt."