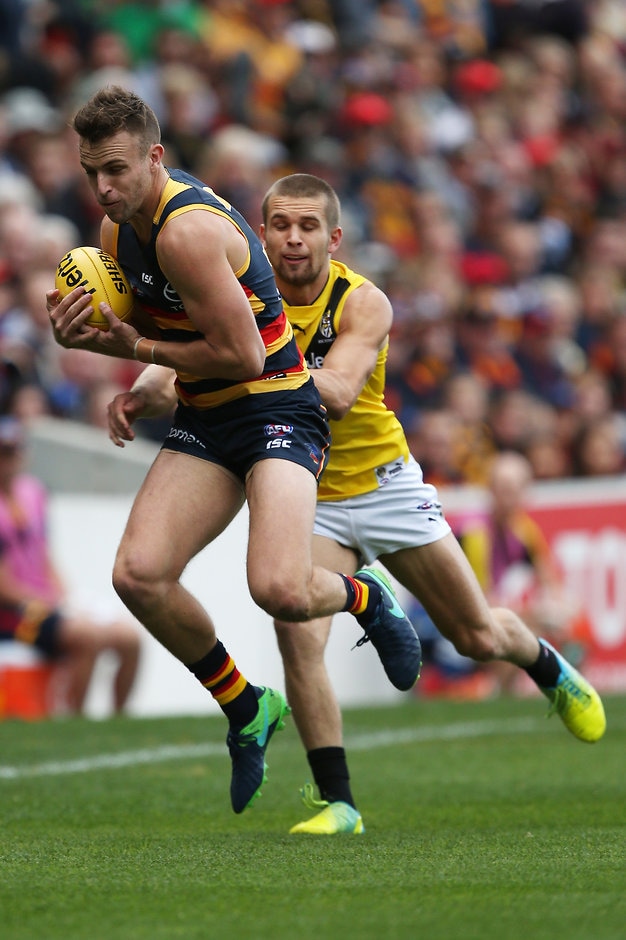 Richmond will use key elements of yesterday's 76-point loss to unbeaten ladder leader Adelaide as a valuable learning tool for its playing group.
The Tigers' coach Damien Hardwick is keen turn the disappointment of the hefty defeat into a positive for his players.
"There's no doubt that their work-rate from contest to contest certainly taught our blokes a lesson today," Hardwick said.
"We were disappointed in that part of our game.
"We'll certainly learn a fair bit off the tape this week, in review.
"The first quarter was reflective, if we play good, hard, disciplined footy, of where we're at. But they lifted their work-rate, and we just couldn't go with them.
"We'll look at the tape and show our players the work-rate that's required to be the No. 1 side in the AFL.
"That's a really good lesson learned for us.
"Did we want it to blow out to the margin that it was? No we didn't. But it's an opportunity going forward to learn some things that they do very, very well."