Richmond coach Damien Hardwick has provided an insight into how inspirational Tigers captain Trent Cotchin is dealing with what's turning out to be a lengthy stint on the sidelines dealing with a hamstring injury.
Cotchin hurt his hamstring in Richmond's Round 3 loss to Greater Western Sydney at Giants Stadium and now isn't expected to return to the playing field for another three or four weeks.
MEMBERSHIP The Hunt Continues in 2019; join as a member today
"Trent's one of those guys that is always positive," Hardwick said.
"There's no doubt he's hurting on the inside because he loves playing, and we love having him play. But the great thing about Trent, the way he can influence this group, although he's injured, is still high.
"He's been incredible for the development of guys like Jack Ross and Riley Collier-Dawkins. It's really important for those guys.
"And we effectively get another coach that is helping develop those players.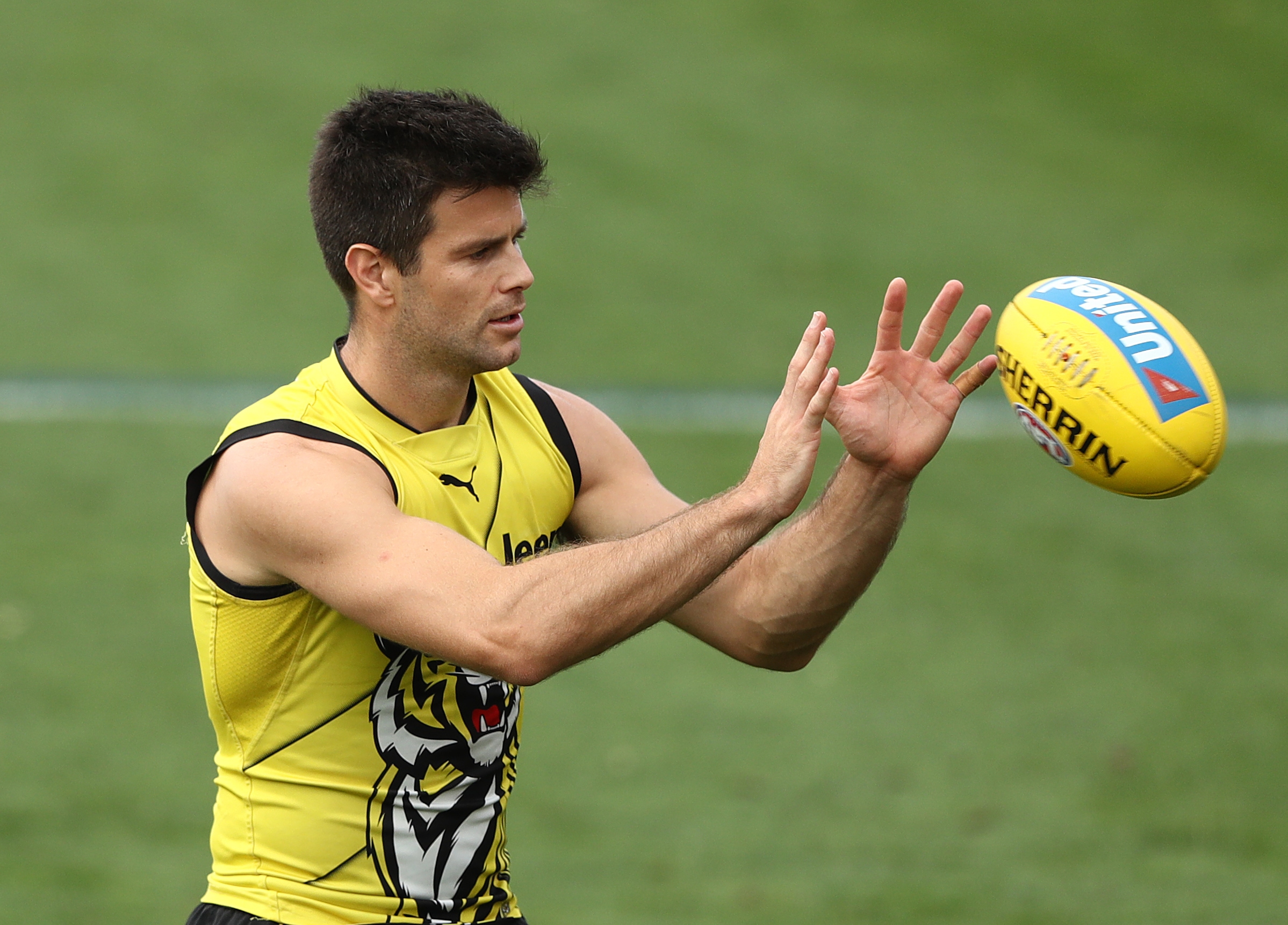 "There's no greater leadership than the on-field aspect that he can help them with.
"So we've certainly gained from having him injured.
"In saying that, I want him back as soon as possible.
BROWSE Find a 2019 membership package suited to you
"That's not going to be in the immediate short-term, but I think he'll be better for the break, if that makes sense.
"The way he plays the game is incredibly volatile . . .
"It's going to do him a little bit of short-term harm for long-term good."