As the saying goes, a picture's worth a thousand words . . .
That being the case, we here at richmondfc.com.au have decided to delve into our photographic archives to provide you with some pictorial nostalgic nuggets throughout 2019.
THANK YOU Join us at Sunday's Round 23 'Thank you Tiger Army' match against the Brisbane Lions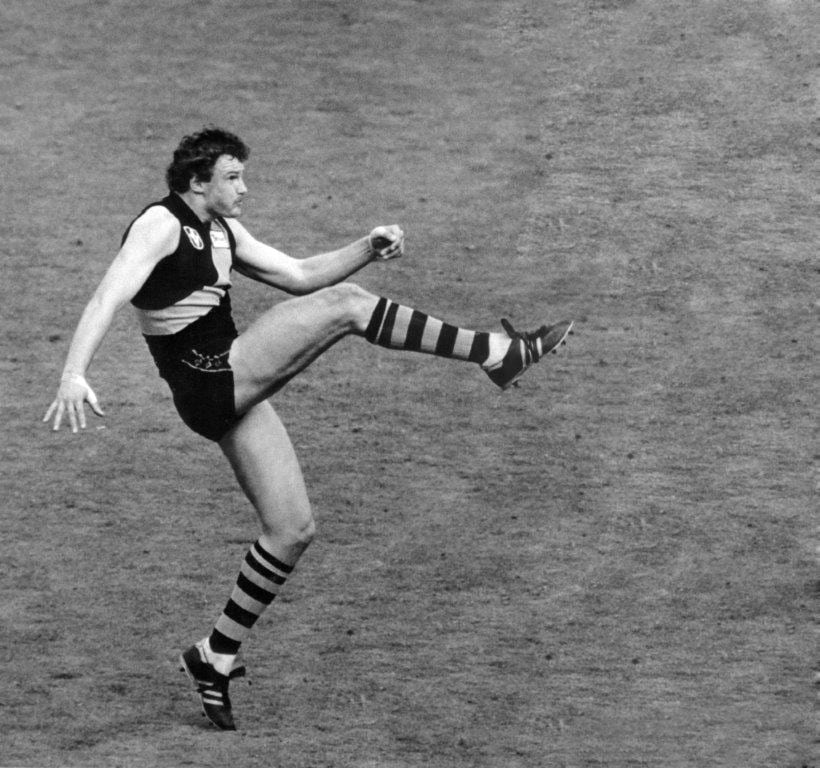 Star Richmond spearhead Michael Roach reached the coveted 100-goal milestone in the 1980 season with this booming drop punt during the final quarter of the Round 20 match against Melbourne at the MCG. It was Roach's ninth goal for the game in another superb performance by him.