We continue our special post-season series presenting the thoughts of Richmond's latest premiership heroes on that wonderful one day in September 2019. Today, skilful small defender Jayden Short has his say on the Tigers' tremendous triumph.
Making his return after dislocating his elbow in Round 3
"I always had faith I was going to make it back because it was early in the year, but before you see the surgeon, you never really know what you've done. The bus trip and the plane ride home from Sydney was a bit daunting…Once I had surgery I had the belief I'd be able to get back. Our doctor and physio gave me great belief that I'd get back and be able to play...That was good to hear, it's just one of those things that you never know when you dislocate an elbow, and I hadn't really seen it happen before. But that's just what footy does. Just another little hurdle."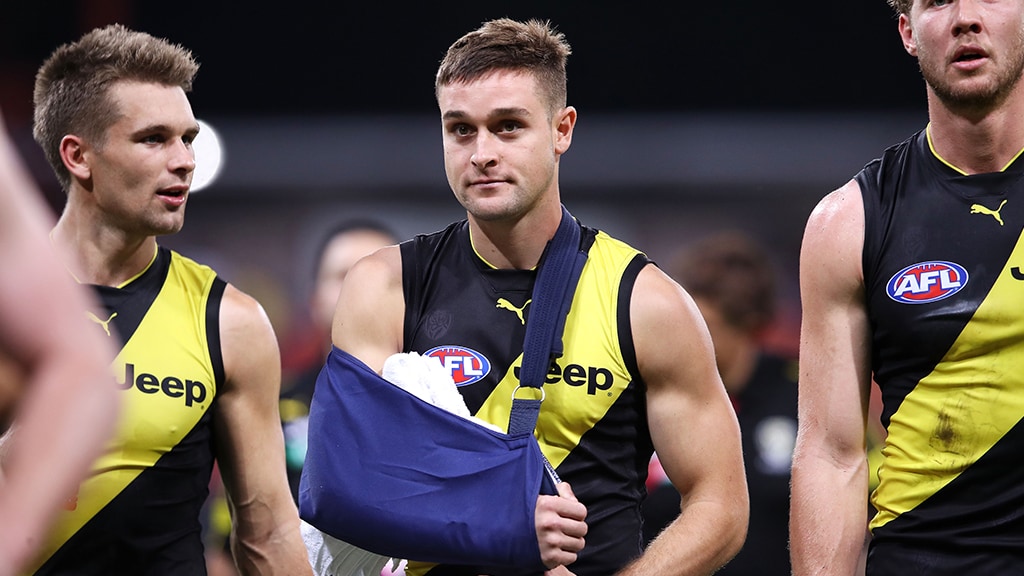 Grand Final lead-up
"The week was pretty cool. I hadn't experienced playing in a Grand Final before. Early in the week was pretty similar to what we'd done all year and then speaking to the boys who'd been there before, and hearing from them about you have to enjoy it and make the most of it was pretty handy. Friday was awesome to see all our fans there, it was an amazing thing to be a part of. Knowing you're playing in a Grand Final is pretty awesome, so just the thought of that throughout the week was pretty amazing and I just tried to embrace it as much as I could."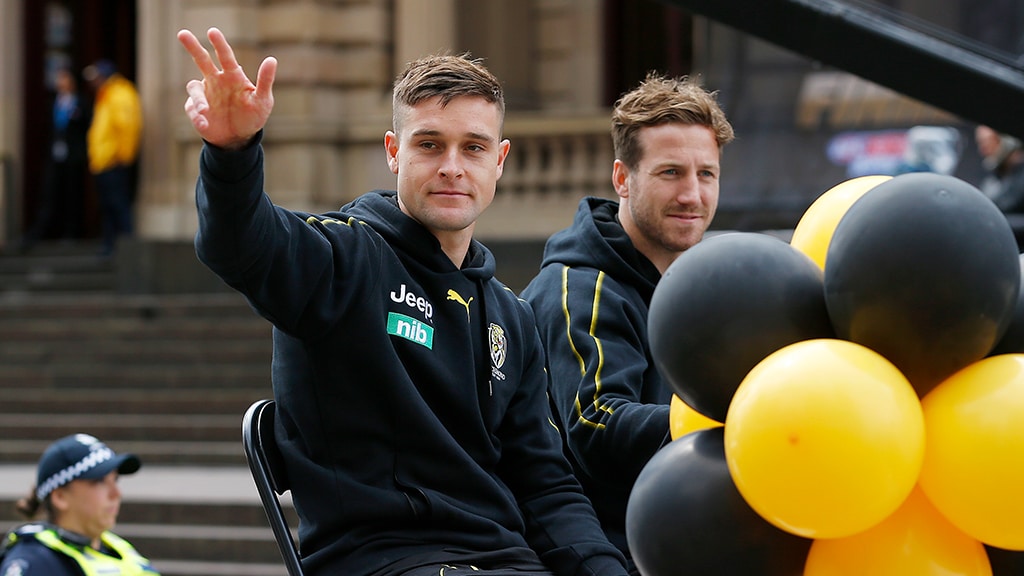 The big game itself
"I thought I was involved in the game enough, and I was just rapt to be out there. Playing in a Grand Final is something you dream of your whole life and you never really know if it will happen…to be a part of it and get the win was amazing."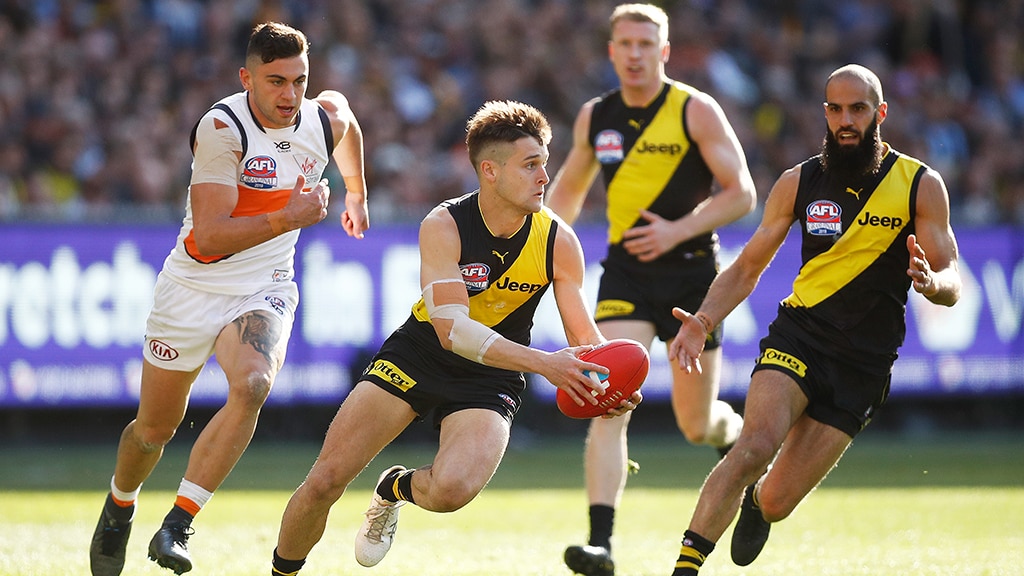 First sense that Richmond had secured the flag
"Throughout the game I had a few moments of 'we might win this' but I didn't want to get to get too ahead of myself. I didn't really realise we'd won the game until after Cotch kicked his goal…it was a great finish to the game...I was looking forward to the siren (going) because it was an amazing feeling and something I'll never forget."
The fourth quarter
"I was on the bench at one point in the last quarter and Craig McRae (VFL and development coach) looked at me and said, 'Shorty take this in because I've never seen it happen before. This is an amazing scoreline, make sure you embrace it'…Then I sat next to 'Brando' (Ellis) on the bench and he looked at me and said 'how good's this?'…but I didn't really believe it until two minutes to go."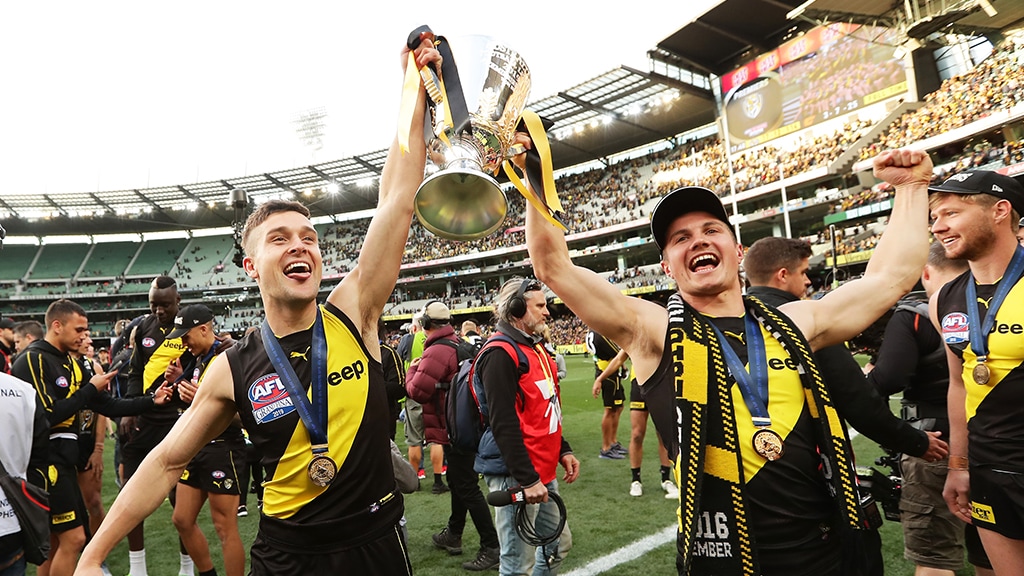 At the final siren

"I was at half-back and the ball went up and that was the last bounce of the game and then the siren went…I saw Grimesy and Dave and hugged them, and then I sprinted through the middle of the ground and got to Kane (Lambert) and a lot of the boys, and the rest is a bit of a blur. Getting around everyone was amazing. This is why you play and to be able to celebrate it with everyone is amazing, I'm very grateful."