As the saying goes, a picture's worth a thousand words ...
SUPERSTORE Gear up for Finals with the Tigerland Superstore and show your support this September
That being the case, we here at richmondfc.com.au have decided to delve into our photographic archives to provide you with some pictorial nostalgic nuggets throughout 2019.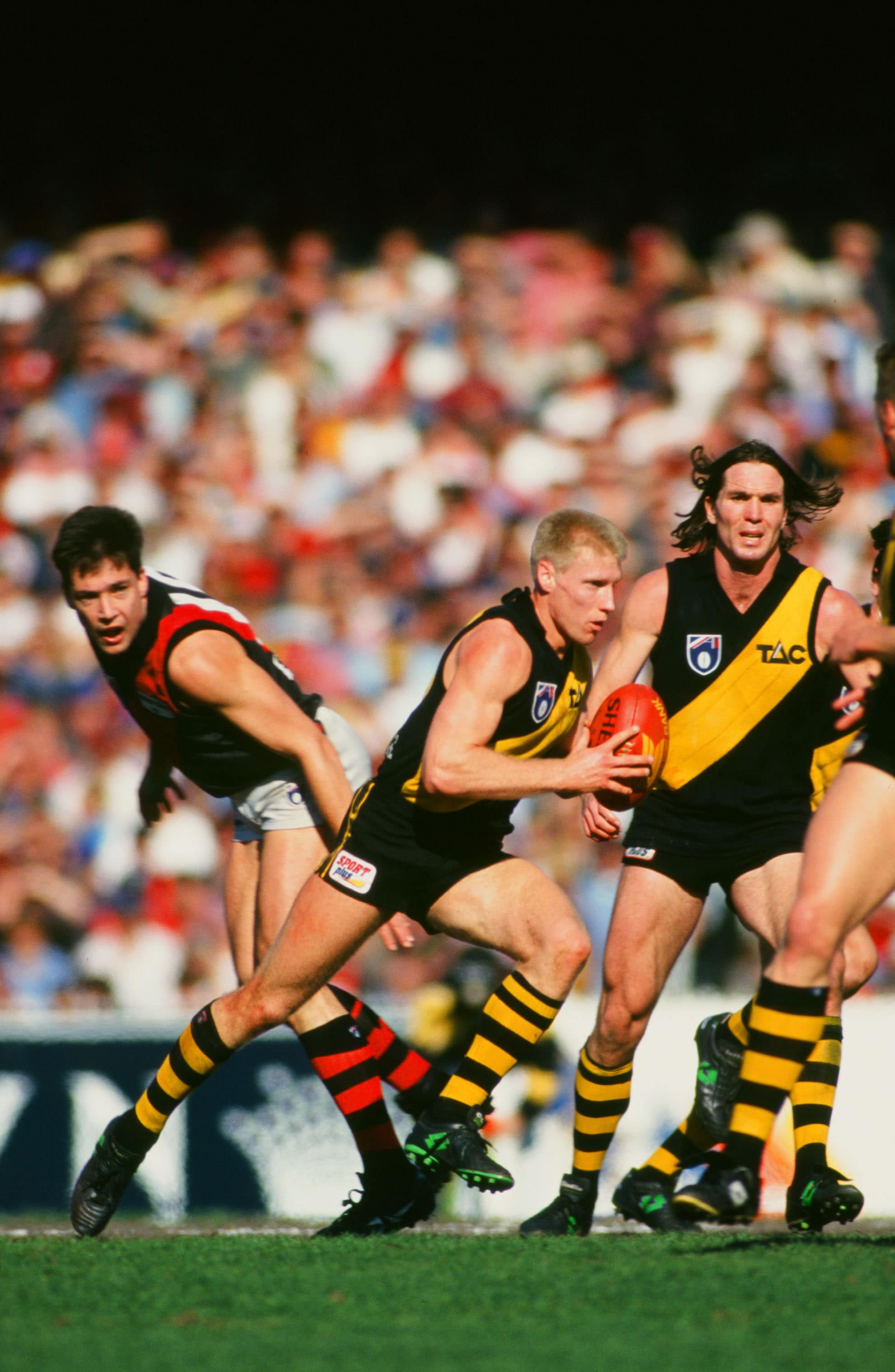 Richmond star Matthew Knights is captured in full flight embarking on a stirring solo run that finishes with a sensational goal during the first half of the Tigers' 1995 cut-throat semi-final against Essendon. Knights, with three goals and plenty of quality disposals, provided the inspiration that day for a rousing, come-from-behind Richmond win.