Neville Crowe played 151 games for Richmond. He captained the Club from 1963-66, is a three-time best-and-fairest winner, All-Australian (1966) and a seven-time Victorian representative.
More than anything Neville was a proud member of the Richmond Football Club; he lived and breathed the Tigers and was devoted to its people.
Today (Tuesday afternoon) Richmond launched Neville Crowe's Legacy in his honour, which has been established for those supporters who wish to support the Richmond Football Club by making a gift in their Will as an extension of a lifetime of support for the Club.
"Neville sought to ensure the longevity of the Club's existence and by doing that he introduced the Bequest Society," Neville's widow, Valy Crowe said.
"It meant so much to him to ensure that his grandchildren, great-grandchildren, and the general community had the Richmond Football Club in its midst.
"We've called it the Neville Crowe Legacy which is so very special. As soon as you put Neville Crowe before something, that makes it mean Richmond Football Club.
"This Legacy is a way of keeping this wonderful Club alive forever and ever."
Supporters can be assured their bequest will be managed with absolute respect.
All contributions will be invested into an endowment fund which will be built and sustained to secure the long-term future of the Richmond Football Club.
Profits earned from the fund will only be accessed and used to support the Club's development needs.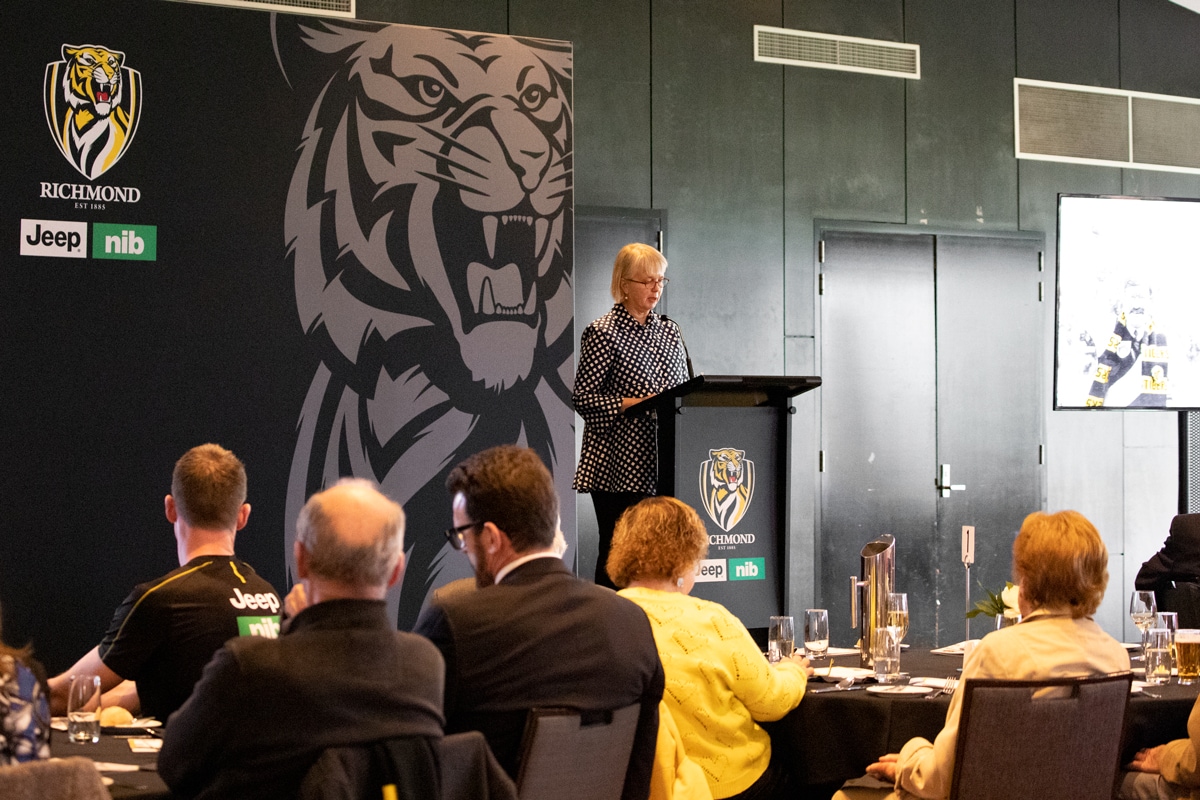 The fund itself will not be drawn upon, and in doing so the Club will build a long-term endowment. This means a member's gift will become its own legacy and will remain perpetually to the Club.
"A Club is nothing without its members and its people. This is how we can be with Richmond forever," Valy Crowe said.
Download a copy of the Neville Crowe Legacy brochure (PDF) for more information.