IT WAS the sharing of personal stories and hardships that fused the Richmond players into a premiership-winning powerhouse in 2017.
Two years later, veteran Tiger Shane Edwards believes a different kind of shared experience – one forced and not fashioned – has glued the group together stronger than ever before.
FINALS For all the details on Richmond's preliminary final visit the 2019 Finals Hub, presented by AIO
The injury crisis the Tigers experienced this year saw premiership players miss chunks of football; at one point, key anchors Jack Riewoldt and Alex Rance were missing, captain Trent Cotchin was battling hamstring issues and ruckman Toby Nankervis hurt his adductor.
That was just the tip of the iceberg. Nearly a third of their premiership team encountered injury problems, and Rance, stoic in defence for so long, wasn't coming back.
Blessed with a healthy list for so long, it was only a matter of time before the Tigers' luck ran out.
But rather than dwell on the fact their best 22 wasn't as cut and dried as in recent years, Edwards says the challenge of finding players to plug the holes was actually a positive and could prove significant in the next week and beyond.
"We've had some really big games this year, backs up against the wall, and I suppose playing together for even longer in bigger games can definitely jell the group together more," Edwards said.
"I'd say we're a tighter group than what we were last year.
"It just gives everyone more trust that anyone can play a role or a position when we need them to.
"When we have got the injured guys back, it's just been awesome that everyone can maintain that high standard and that's something we expect now."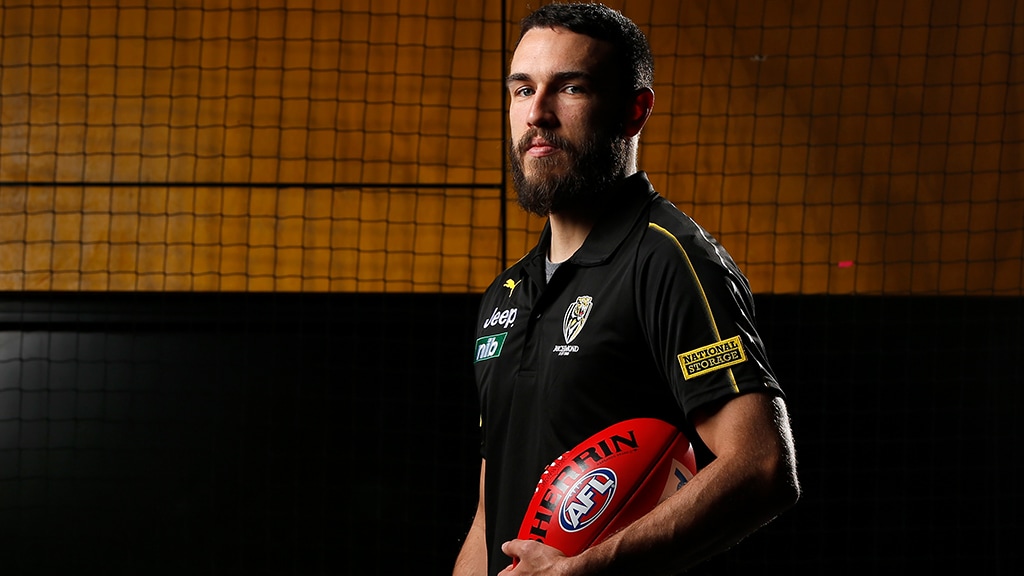 They've had to do it the hard way this year. Used to being the competition's pacesetters, the Tigers have had to regroup after some pretty big losses.
Three in a row in the middle of the season, (North Melbourne by 37 points, Geelong by 67 and Adelaide by 33), presented their biggest test of all.
During that time, it was players like Edwards, Dylan Grimes, Nick Vlastuin and Dion Prestia who filled the breach in the absence of the more obvious leaders, and Liam Baker, Sydney Stack, Ivan Soldo, Shai Bolton, Noah Balta and Mabior Chol that injected some youthful exuberance.
"It's good from a learning point of view, having a different season to last year and making it to this point through a different way," Edwards said.
"We don't have the same team we did last year, it's a different journey, we're a different team.
"We're in the prelim like we were in the two other years so we're in the same spot and we'll just have to make sure we execute this time."
View this post on Instagram
Having enjoyed the week off, the Tigers are in excellent shape physically and their VFL team's Grand Final berth on Sunday is keeping the heat on at the selection table.
But, there's two things they won't be doing in the lead up to Friday night's preliminary final against Geelong. The first involves looking back at their round 12 10-goal thumping at the hands of the Cats when they were missing Riewoldt, Rance, Cotchin and Nankervis, as well as David Astbury and Brandon Ellis.
MESSAGE THE TEAM Send a message of support to the team during the finals
Also considered irrelevant is last year's cutting preliminary final loss to Collingwood when the Tigers were obliterated with a five-goal-to-one opening term.
"I suppose it's a good reminder that a bad half can ruin your whole season so it's good to have that in the back of your mind," Edwards said.
"We haven't really thought about it too much, we moved on pretty quick from that."